I'm really surprised how many bass players are in here- Gotta have a thread!
Show me yo bass!
I play a 1997 Fender Jazz 5-string though an Eden WT-800 head and a Mesa 4x10 cab.
I don't use any effects unless absolutely necessary- I think it muddies up the sound. (Even when off)
I don't use picks, and I don't do much slapping. (Them's my fingers) I prefer a warmer sound.

Schecter C-4
Ibanez 5-string BTB, mine's a different color though. this one was given to me by my brother in-law.
and heres the dream:
Modulus Q5

@The_Slothelot
- Love that bass!!!!
@sharininthegroove09
- I used to have one of those Ibanezezzz. Best bass you can get for the money, that's for sure...

iv got the 6 string BTB

Yeah. Sure. If you had Les' Rainbow I'd probably find you and make you choose.
Life or bass.

@careful_w_that_axe_Miller
said:
Pictures? Why does what it looks like matter?
Sound, Let me hear your bass.
Screw that. Let me FEEEEL your bass.
Btw, I am also a bass player. Don't have pics of my rig since it is nothing special. Fender Jazz through an Ampeg BA115 although I mainly play through my home recording set-up these days.

Yeah bass!
I've got a Fernandes 4-string, the only one I've ever owned. I've considered 5-string, but to be honest after almost 20 years I'm still unlocking the magic that's available to me on 4.
Also an ampeg combo unit, currently experimenting with a Boss Syn-5 when it's appropriate.

One of my biggest regrets - I had a 1974 Natural PBass - all originial
I hocked it at Societey Hill Loan on South Street Phiily for a ski trip to Aspen in 1993.
Never got it back

i play this 5:

and this fretless 4:
through one of these:
...plus a vintage Peavey 1x15'' extension cab. fills a basement or bar stage nicely. for fans of the Modulus 5, i heartily recommend the Peavey Cirrus. exponentially cheaper, plays and sounds like an instrument three times its price.

This is the guy I have right now.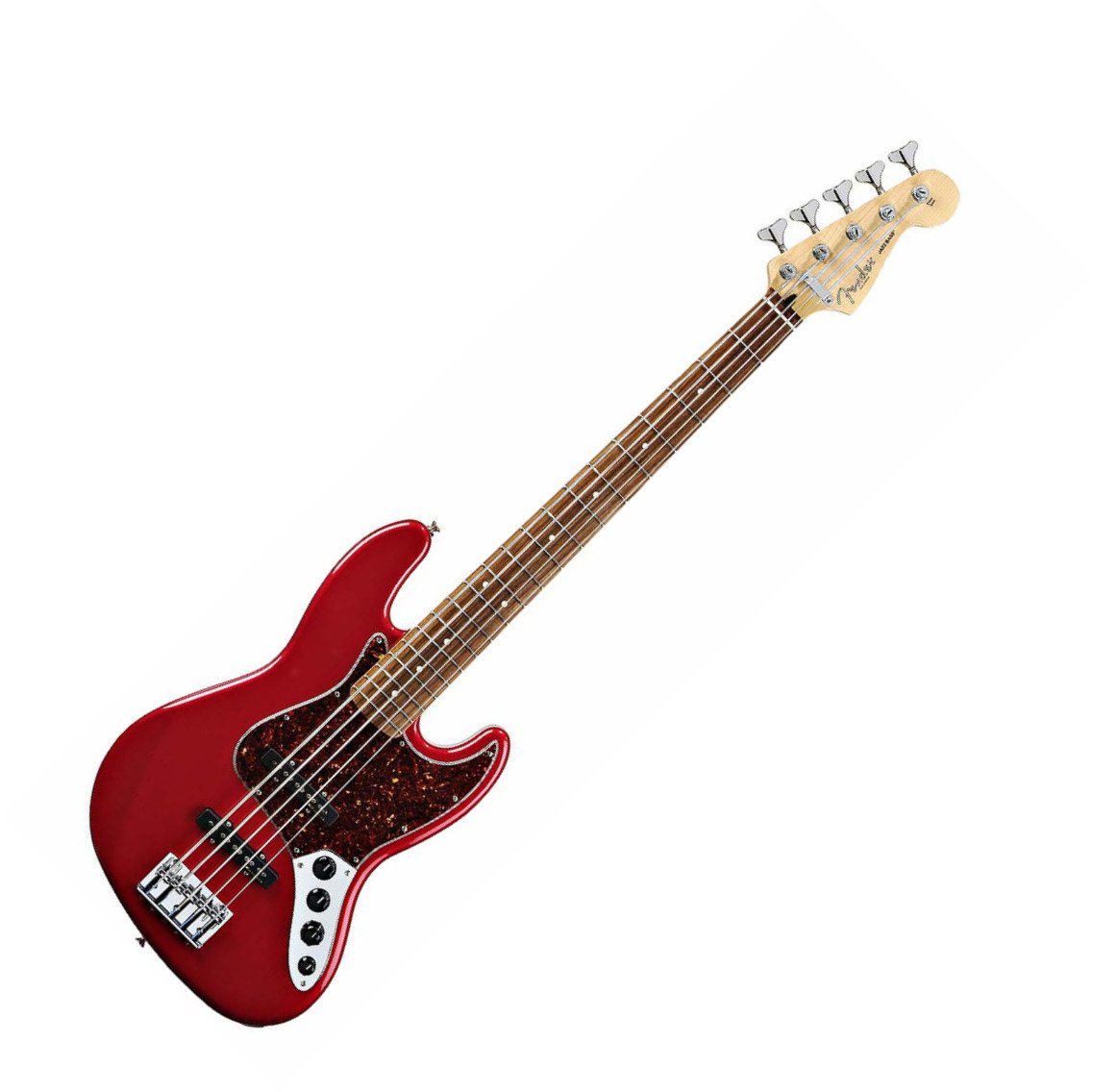 I'm looking to possibly get rid of it. I'd like to move to a four string as my style is progressing in a way where that low b is really just getting in the way. I'd love to stick with a fender, but maybe a P Bass.
My uncle has a 70's Rickenbacker that he has let me borrow on occasion. I LOVE playing that thing.
I play a quier jazz 5 string that i got when I first started playing before I knew how to properly research an instrument... :/
Her name is lolita, shes sunburst and pretty and has an alright sound, but i probably could have found something id love more.
Up until recently I too used no effects for the same reason - then i got a free distortion pedal from my drummer's bro that he used in the 90s and it doesnt affect the sound when off (not noticeably at least) and when its on adds a nice new element to our group.
I primarily use my fingers for that same smooth, deep tone but use pick on some cover songs we do since it makes it easier to sing and play 8th notes with the chords in the songs that we generally cover. We're a trio that make kinda metal, kinda rock, kinda punk music that I don't personally care for. but they allow me to do whatever i want as far as what i play in our songs and so it can sometimes be fun.
I've got a pair of Squier Vintage Modified Jazz Basses (4 and 5-string). To be honest, I would put them up against almost any bass in any price range. They have the most amazing necks. Quality control isn't excellent, but after modding them both, they scream.

The only effects I use regularly are a homebuilt compressor (Ross compressor clone) and a Boss CEB-3 chorus. My amp is a 1986 GK 400RB into a Hartke 4x10 of the same vintage.

I wouldn't mind a Modulus Q5 and an Eden rig though.

5 string Dean Rhapsody. 200w fender bassman amp. Boss ME50B effects board.
Used to have a 5 string Ibanez Soundgear. Twas stolen...I loved that thing.
You must be logged in to leave a comment!