IN search of 4 for 12/29. PM me if you have any extra.
Able to pay asap.
Thks,
-JT

Feed me all your tix!
seriously though, going up once again to see that band again for the run.
any tix would be appreciated.
I have 2 Dicks Camping passes I need to get rid of. My buddy broke his leg so we had to cancel the trip. Make me an offer, I can ship overnight tonight.

PM Me
I have an extra st. louis section 104 ptbm. Looking for cash or other. pm me if anyone needs it, i will be in st louis this afternoon

pm'd

Where are you located?

Didn't read the 11 pages...
Can't go to Dick's so I'm selling my tickets...
I HAVE:
1 RV pass - $30 (PTBM)
2 Camping passes - $75 each (PTBM)
2 Field tickets 8/31 - $60 each (PTBM)
2 Field Tickets 9/1 - $60 each (ticket horse)
2 Field Tickets 9/2 - $60 each (ticket horse)
I'll let the whole package go together for $500, o.b.o.
Thanks.
I need 1-3 Atlanta tickets?! Let me know! PM me



need 2 lakewood tickets, anyone have any extras?

ISO 1 or 2 10/26 TAB tix at Beacon Thtr. Screwed by Ticketbastard again.

Need at least 1 oak mtn.
I've got 2 for oak mtn (Sec 203 row E) to trade for your good ATL pavs!
PM me ASAP!

Still looking for 1 extra for Friday night in Bama. Need one for my cousin and his first show. Can meet you in the lot. Please PM me if you can help.
ISO 2 Saturday Dicks Field tickets, help make my birthday an EPIC one!

2 OKC Zoo tickets with early entry passes. PM me. want to trade or cash. The early entry passes cost 10 each, we will sell them all for 130 or equal trade.
I have two extra KC Starlight tickets available in Terrace 6 Row EE. If you're interested, please email me. I can meet before the show or send overnight. natethomas82@gmail.com

Thanks!

Hi ya'll. Looking for 1 extra ticket to Oak Mtn on 8-24 for my cousin. It will be his first show! Thanks.
Need an extra for face!!! Help me out 530-400-4813

It's actually for my mate, but he wants in!
-Glenn
I have two Sunday BGCA tix and wanting to trade for two Saturday tix. PM if interested. Willing to throw in some cash to sweeten the pot.

@Wmmzo
said:
Have 2 lakewood tix for sale, there only lawn but im asking just 70-75 for the pair
still have these tickets?
Still looking for 2 Saturday Field's at Dicks...shoot me a message!

HAVE -- 4 ATL pavs (2 in 202, 2 in 102); 6 for Oak Mtn (all 300 level, 4 together and 2 together)
NEED -- 4 ATL pits
Basically just looking to upgrade our ATL tix for pits. Not trying to sell the Oak Mtns; we'll use them if we can't upgrade but my friends are trying to get into the ATL pit with our crew.
I need one Friday or Saturday! Please help me out! I'll be in the city tomorrow please hook a brotha up!
I have 2 Friday tickets for the BGCA that I would like to trade for 2 Saturdays. Thanks!

Do you still have a Friday tickets? Message me please, thanks!
@avila
said:
@pjwson said:

Have two Bill Graham tix for Friday. Will sell at face value - no trades.

Are they still available?

c'mon phish phamily!

A really cool chick who was scammed out of her BGCA Saturday ticket went out of her way to reach out to me when I got scammed and lost $150. I can't believe there are people out there who still do this. It's sick. And to phish phans? We really have to be the nicest people, why would you scam from us?!
I'm trying to create some good concert karma here and help this chick out like she helped me! She is on cashortrade.org and has good feedback and reviews and a lot of friends.
She is in cali now for the show and ticketless. She is also on the road. Anyone that is willing to hear her out please, please, please message me so that we can get you two talking!
Thanks in advance, phriends.
I have two Sundays (PTBM) for BGCA and a case of your favorite beer for two Saturdays for BGCA. PM me if you're interested.

Hey there. Do you still have that Saturday? A chick on cashortrade.org lost her SanFran Saturday to a scammer. I 150 dollars to one yesterday. She has a lot of friends on that site and a lot of good concert karma to give out. She really needs a Saturday ticket. Will you talk to her and see if you can help her out?

She's on the road in cali for work and I will pass along her phone number if you respond and may want to hear her out.
@fspencer09
said:
I've got a SATURDAY or a SUNDAY BGCC to trade for my Friday.

Much Love folks.
Have 2 lakewood tix for sale, there only lawn but im asking just 70-75 for the pair

looking for 2 starlight tickets
Looking for 1 Dick's 3 Day Field.

I have cash and will cover shipping.

Just decided to go so I am late to the party getting tickets -- but everyone else I am going with will be on the field so looking for fields specifically.

I was scammed 150 from craigslist trying to buy Oak Mountain tickets. I hope this guy feels really good about scamming from a single parent.
I have (2)PTBM sec103 rowS lakewood pavs. I want 2 equally good Oak Mountain pavs or 2 charlotte pits.
Thanks, guys. Any help is appreciated.
ISO: Dicks - SAT and SUN - 2 tickets each night.

hopefully the 3rd time is really the charm. Lookin to roast out for my birthday...Thanks!
@pjwson
said:
Have two Bill Graham tix for Friday. Will sell at face value - no trades.
Are they still available?

Good luck new timer
@TweezTease
IN San Fran from Montana for a wedding on Sat. and I'm looking for a Friday & Sunday ticket. Will take a Saturday as well, for my friend needs one for his wife. Good things happen to good people (fingers crossed). Thank YOU and have Phun


Got two GA's for OKC cash, trade etc... they were 140 with fees and everything, probably take 110 or equal value.
FS: 1GA OKC PTBM

pm me if anyone is interested.

anyone who can help out with any BGCC tix all 3 shows would be forever Grateful.....PM
I have one Saturday BGCA ticket I am trying to trade for 2 Sundays or 1 Friday and 1 Sunday. Let me know if you can help me help you. Thanks!

Very upsetting really but it is looking like I will be unable to get out of work on Saturday for the Lakewood show and therefore will need to sell the ticket, SEC 201 in the pavilion but UNCOVERED SEAT is displayed on ticket so I am guessing its towards the back. This is a TM ticket in hand, paypal only face value of course.
Need a BGCC Friday. Have a Sunday PTBM or cash... Can buy multiple tickets if that's a problem!

Anyone got 2 STL floors?
@iandisoftheworld
said:
Looking to buy for 1 BGCC Sunday, 2 BGCC Saturday and any St. Louis phish tickets
got my st louis, still potentially need sunday and 2 saturday
Need 2-4 for Lakewood and NC, Lakewood first lol.... Looking for PAVs, as I know all of you are, but its my BDAY and 30th show, wanna go at with a bang! Please help us out if you can... Thanks.

I am trying to unload my extra Long Beach's. My buddy and I bought a couple extras in hopes we'd be able to leverage some sort of trade for San Frans. But it was not to be. We just ended up with...extra LBs.
So, I have a pair - Section 213 Row B - which I wanted to offer up here first.
I know there's a lot floating around so I am prepared to eat the Ticketbastard fees and knock off a couple extra bucks to sweeten the deal - $50/each. Happy to meet on the lot before the show, or I can overnight them from LA (you cover shipping).
Or I will trade BOTH for one ticket to BGCA either Fri or Sat. Anyone???
Thanks!

I'm in need of 2 OAK MOUNTAIN. Please help!
Looking for a 3day pass for dicks on the field. Pm me or text me at 765-404-68fivefour thanks
Looking for a Friday BGCC!! I'm so close to being able to see this 3 night run! I have a Sunday or cash to offer. 530-400-4813

Ask Paul, he has tickets and ten strips.
Need 2-4 for Lakewood and NC, Lakewood first lol.... Looking for PAVs, as I know all of you are, but its my BDAY

and 30th show, wanna go at with a bang! Please help us out if you can... Thanks.

I have 2 SEC102, ROW R Seats 36, 37 FOR Lakewood! I want to trade for 2 pit. Anyone interested? E-mail me please!
I'm a pit master and the phish madness must continue for me as close as I can get!

Need Lakewood pavs.send me an offer
2 please
I have two of the same baseball cards, does anyone want to trade?

Still looking for tickets to any night at the BGCC. Hopefully looking for multiples to every nights, but I'll take anything I can get. Thanks!
I am looking for 2 Friday BGCA


Have 1 KC PTBM to trade for Oak Mtn.

I am humbly requesting 1 Dicks Field 3day or a single field for each night of Dick's cash or other trades available...Never seen the boys in Colorado and know this year will be huge (maybe not S show huge but big just the same)!
have cash, looking for face tickets at oak mtn, atl, and charlotte. i'll pay face for lawns in atl and charlotte if i can get into oak mtn for face. thanks!
Looking to buy for 1 BGCC Sunday, 2 BGCC Saturday and any St. Louis phish tickets
ISO 1 Oak Mountain ticket....Will pay face plus a little more
looking for Dicks Saturday and Sunday - 2 tickets for each night - Field Tickets preferred. Thanks!!

bump
good luck on ur trades... i suggest if any of you are not, check out cashortrade.org, they also have a twitter which is how i scored a pit for deer creek for face (via someone on twitter using '#cashortrade')
dont forget to be on the lookout for re-releases!
@pjwson
said:
Have two Bill Graham tix for Friday. Will sell at face value - no trades.
Please please message me, live in Portland area I will pay more than face for both of those. You would make my entire summer if i could get my hands on those. It wouldn't let me send a message for some reason so I apologize for posting on here.
Have two Bill Graham tix for Friday. Will sell at face value - no trades.

As I suspected,
@Fabolous2203
didn't come through with his Friday BGCA 8/17. So I am left without a Friday. I have all three days PTBM Dick's. Will trade Fri Dicks for Fri BGC and sell you the other two if needed. Let me know. Leaving tomorrow night for a week long trip to the backcountry so holler asap

Need STL, let Me know of anything, but preferably looking for floors 2-4 tix pls.
ISO Bill Graham tix: 2 Saturday's and 1 Sunday. I'm not sure how the spreadsheet works (duh) so, I"m posting here. We need a miracle.

Enjoy the shows!
Looking for Saturday field at Dicks.
Help a brother out please


STILL LOOKING FOR FRIDAY AND SATURDAY NIGHT AT DICKS.

I need LAKEWOOD and BIRMINGHAM.no Lakewood lawns.have uic poster plus cash
I know it's a Longshot but...

HAVE 2 Friday's Dick's Denver field TO TRADE ONLY for 2 Saturday's Bill Graham

Please please, already booked plane tix to San Fran

Kristin (970) 471-4111

TRADE!!!!!!
I have 1 Long Beach GA Floor ticket.
Looking for 1 STL GA Floor ticket.
i'll even throw in 7-1-12 download code for free if you can make this trade!

Need 1 for st. Louis!

Like everyone else I am looking for San Frans. In addition to face, I can offer a ride north from Long Beach. A pair of Saturday's is the prayer but I'd be grateful for any day. I can pay pal, meet up with cash in the LA area, or before the LB show. Thanks!!!
looking for 2 sundays to BGCC. i will pay face and fees, and throw in a shit ton of fresh organic local farm produce. we're talking chard, kale, zucchini, squash, leeks, tomatoes, beans, cucumbers, collards, mustards, leeks, beets, turnips, blackberries... etc. etc.

GET AT ME. get good farm food in exchange for your sunday BGCC tickets. THINK IT OVER.
Looking for two pavilions for ATL if anyone needs to get rid of a pair. Thanks!
have 2 printed tickets to lakewood (lawns)

will trade for a lawn to al or nc 1/1

or will trade both for a lower pav or pit to any of the shows

Still looking for oak man.have cash and a uic poster to trade.also have a deluxe junta vinyl.please help me.net
WANTED: 3 Day FIELD Passes to Dicks Park over Labor Day Weekend. kaner4444@gmail.com
Looking for a field ticket to Dicks2
ISO of 1-2 tickets for Oak Mtn, Lakewood, and Charlotte. Have cash in hand.
Looking for the holy Bill Graham tickets or a Saturday field pass for CO
Still have an extra BGCA Sunday to trade for a BGCA Saturday....Yes I know, the most popular trade proposition out there. PM if you can help. Thanks!
Cash for your extra field passes. I can paypal funds/meet in LB> SF.

Please!!!!!
Still ISO Charlotte and Birmingham tapers. One per show.

Need Lakewood pavs(2) have cash

I need two 3 day field passes for Dick's - I've got some cash for ya

ISO: 1 ticket to Starlight
FT: Oak Mtn 200, ATL pav, Clt pav, cash
also I have 2 pits for Charlotte and would like to trade the pair for Oak Mtn pits or ATL pits OR trade 1 Char pit for 1 Oak Mtn and 1 Char pit for Lakewood
ISO BGCA!!!!! Any at all please, PM me

Happy Friday!!!!!!
I'm looking for lower levels for St. Louis.
I have 2 PAVS for Oak Mountain, Atlanta, and Charlotte. I DESPERATELY need one extra ticket for Oak Mountain(Birminghamd) Would be willing to trade atlanta or charlotte tickets..... or pay above face. just really need to get one more Oak Mountain. Please let me know if you can help.

Need 3 day pass to dick's. Prefer field, but any will do

I have charllote pavs want oak mountain.pm me
FT - 1 BGCC Sunday for 1 BGCC Saturday. PM me!!
Looking for 1 or 2 field passes for Colorado. Face value. Please and thank you!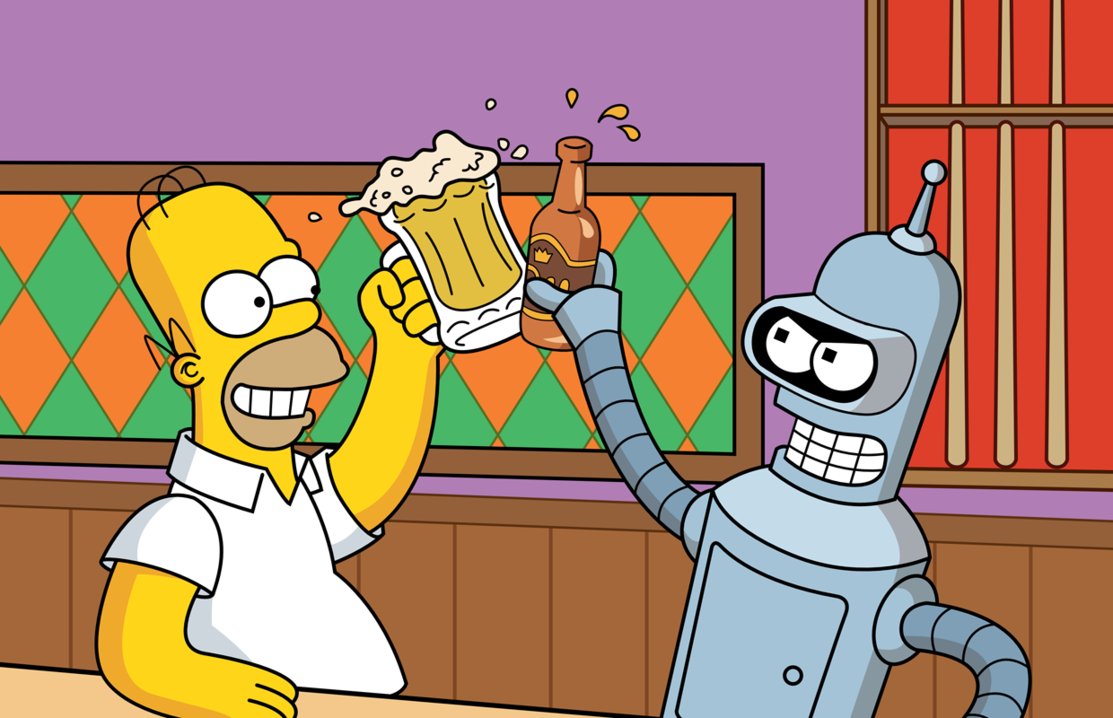 TRADE:
Oak Mountain (AL) - 2 pairs of 2 [4 total] (ALL PTBM) ----> 2 in Section 305 Row L & 2 in Section 101
Lakewood (Atlanta, GA) - 2 ticketmaster ----> Section 203 Row EEE
WANT:
Any combination for any Fri/Sat/Sun Bill Graham San Fran!!
ISO: 2 Field Tickets for Dicks Saturday 9/1 AND Sunday 9/2, PM me if you can help! Thanks!!


Need two for bama, atl, and Charlotte. Pm me please
I have an extra Friday BGCA ticket that I am looking to trade for a Saturday BGCA ticket. Just need that one ticket and then my GF and I are set. Thanks!

I need 2 Pelham tickets please

Single extra any show.
ISO: (2-3) Pavs for Atlanta
FT: Cash

ISO 1 Starlight
My girlfriend just decided she's going to CO with me for dick's! I'm in search of a 3-day pass (or 3 tickets) for those shows.
I'm also salivating to get my hands on some Bill Graham tickets (for any night). Cheers

I have 1 friday OR 1 sunday Billy Graham San Fran ticket for one Saturday Billy Graham ticket.
HELP!

I have 3 nights at Dicks Sporting Goods park in Denver for 2 St Louis Chaifetz arena tickets!!!

looking for one to any of the shows in al, ga or nc. pm if you can help.
ISO BGCA FRI & SAT Need two each night, either night, whatever works for you, we can make it work!!
ISO GA Field tix to all 3 nights of ===D's (Dick's). PTBM would be nice but not mandatory.
i have two tickets for long beach arena show i need to get rid of for face. let me know if anyone is interested.

Looking for decent Atlanta pavs for face. I know it is a long shot, but pm me if you can help a brother out.

If anyone is looking to get rid of their Kansas City, St. Louis or Oklahoma City tickets for under face then contact me at davideinstein@gmail.com.
My Sunday BGCA for your Friday or Saturday BGCA

Cheers!

looking for bill graham tickets to all nights, any help would be amazing
Have two orch sec 9 at best western. Leaving shortly
Two Pavs for tonight Section 6. Will sell for face. PM me.