Out of curiousity? PM me. It's sunday and I can't get ahold of a real one, it's kind of urgent.

No but i play one on the internetz

Peter humblias out of new jersey. He has helped a lot of people with various things.

I am...
Is anyone here a marine biologist?

I sell cars if that helps

@themefromthepossum
said:
Is anyone here a marine biologist?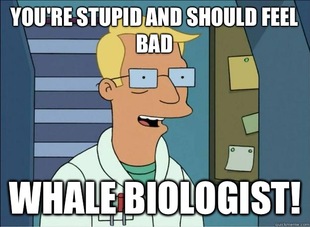 Paging
@jackl

There is no confidentiality my man, before you spill your guts make sure you are talking to a lawyer; if a cop is on here and you confess, you is f***ed.
Btw, Is anyone a blonde haired hippie chick 5'5" 110 blue eyes born year of the dragon, water sign with passion for Phish? PM me

Seinfeld has hijacked this thread.

@Jayem
said:
Paging @jackl
Good thought about confidentaility, @MrMillerAhhhhhh...
@Herbdacious
, pls PM me with your question and I'll see if I can point you in the right direction.

ERipley = Sandusky

@mcnick23
said:
ERipley = Sandusky
Ripdusky?
Just find some heady bath salts on the lot. I heard thats a good way to solve some legal issues.

No, but I DID spend the night at a Holiday Inn Select, so, what's up?
my brothers are both lawyers, my roomate is as well. i can get you in contact, general consultation?

This wouldn't happen to be in aftermath to the Burgettstown show would it? I saw several ppl in handcuffs there on a couple different occasions, was NOT cool
Is anyone here a neurologist or a sociologist?

I am. Though I don't care to admit it. f*ck*n lawyers.

I am technically a lawyer, but i cant really help anybody who got busted. I do family law stuff mostly. You will need to call a local criminal attorney asap.
Anyway, Here's some lawyerly advice for everyone. You probably already know this, but it bears repeating. If you DO have the misfortune of getting picked up for any reason:
You have the right to remain silent, USE IT. Do not say shit to the cops except your name, ss#, and "I am hereby invoking my right to remain silent and I want to speak to my attorney.". Then clam the f*** up.
That's it. Don't apologize, don't explain yourself, don't try to cut a deal, say nothing literally until you talk to an attorney.
You'd be surprised how many drunk/stoned/whatever people get themselves into much more trouble than necessary by admitting to everything hoping the cop will let them go.

I'm not a lawyer but I'll have sex with everyone in the court room intill they agree to drop all charges

Dont worry OP I was in a bar last night Matlock was on one of the TVs. The sound was off but I think I got the gist of it.
As your attorney, I advise you to take a hit out of the little brown bottle in my shaving kit. You won't need much, just a tiny taste.
You must be logged in to leave a comment!