The Mockingbird Foundation has graciously allowed us phans to set-up a thread for us to buy and sell goods here at Phish.net. Please consider thanking them by making a donation
here
.
This thread is for members to advertise their goods or products that are best appreciated by the Phish.net community. Please only post here if you have something to sell. Questions or comments should be aimed directly at the member you're asking via PM, or in the dedicated shakedown discussion thread,
here
. Please don't post those questions in this thread.
The ground rules:
1. This opportunity is open to all Phish.net members that have been members for at least one year.
2. You may make one post to describe what you're selling and should include a BRIEF description of your products. Try to keep it short and sweet. Eventually, a member may need to update their information, product line, etc. and you may make another post but please limit your updates. If it appears that you are abusing this and posting too much, you may have all your posts removed or deleted. Remember, this is an opportunity to get some free exposure for your work – don't abuse it!
3. You may post two pictures that best represent your goods. Please keep it relatively small. Remember, your website or web store should have plenty of pictures for your customers to view.
4. You may include a link to your store, site, email, etc.
5. All goods advertised here must be Phish, music, or art related. If you have a question about the validity of your product, contact an admin.
6. Absolutely NO drugs, guns, or illegal activities may be advertised. Remember, Mockingbird is hosting this for us and we don't want them getting into trouble for helping us out.
7. Please review the Phish.net Terms of Use:
http://phish.net/terms-of-use.php
. Particularly:
3. The sale of services or things (including by posting links) that infringe or may infringe the trademarks and copyrights of Phish, Inc., Phish.net, or The Mockingbird Foundation is not permitted. Other commercial posts or links may be removed at the discretion of site administrators.
8. Any purchases made must be done off-site. MBF/Phish.net will NOT get involved in settling disputes nor will they be held liable for any problems encountered. Remember to use a PayPal-type service to protect you as a buyer when buying products on the internet.
9. This thread is not for ticket trading/selling/buying. There are enough of those already for you to choose from.
This is a great offer for us, as a community, to buy and sell the kinds of items that we'd be interested in. Please follow these guidelines. Some rules may be updated as situations arise.
And don't forget to thank the Mockingbird Foundation!
Please post only merchandise in this thread.
Discussion here:
http://forum.phish.net/thread.php?thread=1352468573

Hey .net!
Allow me to tell you about my stained glass. I make windows, lamps, sun-catchers, jewelry, and some pretty trippy kaleidoscopes. I can also make custom items if you're looking for something specific. Just contact me if you've got any questions. You can PM me here or through my website.
Check out my site:
http://www.quinnsgate.com/glassworks
Here's a picture of a window I made for a customer's beach house in Florida:
Thanks!

All right, I'll bite. I run a vinyl only record label that reissues lost gems from past decades and also some select titles by contemporary artists. It's called
One Kind Favor
and it's a one man operation. None of it sounds remotely like Phish, but the music will definitely appeal to fans of "outsider" music and art. I also distribute records by other artists through the website.
You can check out all the releases at
www.onekindfavor.net
Sound Ceremony (1979)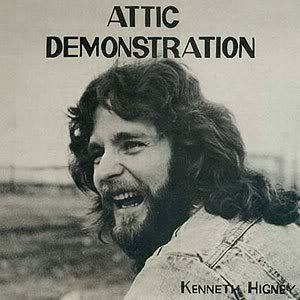 Kenneth Higney "Attic Demonstration" (1976)

.net, I have been writing quite a bit. I am honestly not very good at writing just yet. But, I am poor. I have a "chapbook" which is basically a collection of essays, poems, nano fiction, cartoons etc. In a small little book, it's 1/4 the size of a piece of paper. All of the material is derived from Phish; the experience that is live Phish and Phish community. The first (x) amount will be one of a kind, hand bound with string, covered with Art representing a Phishy goodness (my camera is broken on phone but trust me the book will be ostentatious.) I will pay you $5 to buy this book for an amount I feel uncomfortable talking about + shipping. Please pm if interested
.

Designs by the_Landlady: t-shirts for men, ladies, and kids, hoodies, hats, bags, and other accessories
PM me for custom designs
Follow me on twitter:
@The_Landlady
Check out all of my designs at
theLandladyShirts.com
(Right click, on the image, then select "view image" to see a larger picture)

Here are my Pheesh. These are hand thrown ceramic pieces, no two alike--just like a Phish show!
They are about the size of a baseball and like all ceramics from past civilizations, they will be around for a long time. Can you imagine a future people finding these buried in our ruins?
Custom orders are available for any show past or future. PM me for a custom order including choice of colors, show date, etc.
1 for $30; 3 for $75 plus shipping-----Gordo has one, you should too.
Further explanation:
These Pheesh could be upright with a cork for a container, slanted and ready for incense ash catcher, a cool candle holder that comes in 2 pieces like a jack-o-lantern, upright with a pump spout for soap or lotion, made into a tea pot ready for the stove, or completey altered to a mug.
I will do whatever and alter the price as needed, but will always make the donation and it will be one of a kind.

Sorry for second post, please erase first one if one of the posts has to go.
1. I am an ordained minister and will marry you and your sweety @ or around any Phish show in 2013 for a donation and inclusion in the merriment. 100% legit, I am an Internet minister ha ha but I study religion and have for 15 years. I am familiar with many rituals and rites
2. Chapbook. Ok, after much thought:
The straight skinny is simply, I'm not sure my stuff is any good and if it stinks I don't want to take people's money to make a book. I have sold writing before but it pertained to marketing and sales; this is a bit different. Because it is quite possible my work is average (fingers crossed, ha ha) I have decided that for my friends on .net I'd go the extra 200 miles and give you something that is a labor of love. Each book will be hand made by me and numbered, every page will be hand made to include the cover, and the first several will be one of a kind, every book will have been to a Phish show, every book up to the amount it woukd get crazy, should it, will be different aside from some of the pieces. I will hand lay the pages and create the binding myself, this book may crack in 100 years but it will stay together. It is meant to be a showpiece, either on some corner of the basement wall or on your coffee table. I will give it 100%
I have around 71 pieces including essays, short stories, nano fiction, poetry, cartoons and doodles (think new yorker if your familiar) about 28 of which are directly related or motivated by Phish. I have decided that instead of selling one 1/4 book, I will sell 4-1/4 books individually or on a mounted set. The four books will be cover to cover 12 pages, each book will correspond to the other and if put together like a puzzle actually make a 5th book. (Is that clear? I'm trying to get pics together to better show what I mean. Questions welcome
.

Did not see this sticky when I made my other thread....
http://jiggslot.blogspot.com/2012/11/reba-20-shirts.html
Thanks for looking! (Orders close on Dec 4th) This is a pre-order run, so get your order in before Dec 4th please.

Stuphoria's Heady Threads
I make hats like this one,
and this one,
You can find see new designs on
Facebook
or you can see what's available, make a purchase, or put in a custom order on
Etsy
.

Please post only merchandise in this thread.
Discussion here:
http://forum.phish.net/thread.php?thread=1352468573

Collection of chapbooks/ art:
"Any Rite Including Earthly Sacrifice"
There are 4 books that correspond to one another. Together as a set they are a show piece for display whether closed or open to any random pages. Everything will be hand made and printed to ensure they are unique, on cotton pages and bound within a cover, 20+ sketches & paintings.
Initially when I posted this I considered just throwing some stuff together and selling it to make money, however this project has much deeper meaning to me that has nothing to do with money. I want you to be happy to have this piece. I am putting it together now and have burned lots of canvas, srsly 100 sheets, really want it to be my best and "good"
(Initial) requests will receive there Collections for material costs and honest reviews even if they are brutal...pretty close to past (initial) requests; after that:
$500 /piece for hand made.
$50 / print.
::Mention my huge penis for huge discounts::
::this is the last time I post until its done and ill post pictures::
:: I will write ceremony and perform any rite from baptism to marriage, blessing to remembrance @ Phish shows or in lot, only in exchange for participation in jubilation::
Hey Everyone,
Im a glass artist working out of VA. I also do custom wares. I love doing custom orders.
My Etsy Store
Pictures Past and Present
One of my present marbles
One of my past tapestries
Thanks for looking
Here's a link to the Phish shirts my husband sells. Thanks for looking

http://stores.ebay.com/Grateful-Designs/Phish-Shirts-/_i.html?_fsub=3361265018&_sid=42811688&_trksid=p4634.c0.m322

Although the shirts are done for now, you can still grab some Reba Alliance stickers for the laptop, car, or thermos

http://jiggslot.weebly.com/stickers.html

Hey folks, my alter ego in meatspace wrote a tour-themed literary novel. It can be had here
Fellow Traveler Amazon Link
and here
Fellow Traveler Barnes & Noble Link
. If you read it, please write a review.
It's obviously a Deadheady story, but alongside the fictionalized Dead I created, there's an obvious Phish analogue as well called 'Panache'. Far from a happy-hippy-dippy tour memoir, the novel examines how pop culture has replaced traditional religious faith, and how as human beings we define our own identities: by the music we love, the movies we cite, the books we've read, and what our friends and loved ones expect of us. Please give this book a chance. E-book version is coming soon. I plan to be promoting at some number of shows this summer.

http://jiggslot.blogspot.com/2013/01/ghost.html
Ghost shirt orders are open until Monday Jan 21st

WichKnits:
So I've been knitting for about 5 or 6 years and now have recently found the courage to attempt to sell my knitted hat creations. Not to out do
@stuphoria
by any means. BUT here are a few of my creations that I'm particularly proud of. Here is a link to my facebook page if you would like to browse:
http://www.facebook.com/pages/Wich-Knits/341689812513520
Thanks for looking!
YEM Creation:
and this...
Some Oregon Ducks Football...
...and something basic...

Giraffic Light pins 15 + shipping
http://jiggslot.blogspot.com/2013/01/giraffic-light-pin.html

My Friend Shirts...
Orders only open until Monday February 18th.
http://jiggslot.blogspot.com/2013/02/my-friend-returns.html

Giraffic Light shirts.
Orders open until Monday March 4th
http://jiggslot.blogspot.com/2013/02/giraffic-light-shirts.html

Unlike the shirts....my pins are ready to ship right now!
Deer Creek pins now available.
http://jiggslot.weebly.com/pins.html

Giraffic Light orders end at 6pm EST
http://jiggslot.blogspot.com/2013/02/giraffic-light-shirts.html

http://jiggslot.weebly.com/stickers.html
Whalecaller Stickers:

DICKS PINS!
The 4th and final pin in the Summer 2012 Poster Series. The Dicks pin is LE 75, double posted, numbered, and stamped with the Jiggs logo. This one also features a hard enamel design and recessed metal based on the poster. The dates were omitted as to not make it show specific. 1.75 inches. $15 plus shipping.

Hey all!
First off, I want to thank those who have participated in the Shakedown thread as either a buyer or seller! Thank you!
Secondly, I want to share a new item with you. I recently made these music staffs for a local art show themed "Music" and I put them up on my website. The first one is "Stairway to Heaven" and the second one is "My Country 'Tis of Thee".
The perk is that I can make these for (almost) ANY song you want. The two I made already are the first full measure of the music but I could do, say, the main riff instead. And I can get almost any color marble for the notes so you can pick those too if you want.
If you're interested PM me or goto
www.quinnsgate.com/glassworks
The music staffs are under the Suncatcher category.

DIRT PINS!
Another collaboration With Terra-Pins! LE 100. There are only 40 Dig Dirt pins available at this site for online sales. The rest are available through Terra-Pins. Hard enamel style 1.75 in, double posted and stamped with the Jiggs logo. $17 shipped.
http://jiggslot.weebly.com/pins.html

i have some went gin shirts for sale. the site im using is a new site for t shirt printing. you set a reserve on the shirts and they will only get printed if the reserve is met. its like a kick starter for t shirts. shirts are a little over $16 shipped!
version 1
https://teespring.com/went_gin
version 2
http://teespring.com/went_gin2
Bathtub Gin Koozies, just in time for the 2013 Tour. I am selling them to raise funds for my Avon Walk for Breast Cancer. You can purchase a koozie using the Esty link or by making a donation directly to the Avon Walk. Just say that you want a koozie in the notes section.
store link
Avon Walk Donation link

@midcoaster
kicks ass
I like this idea

hey all, i've been making bracelets out of recycled guitar strings that seem to be fairly popular amongst the local crowd by me.
if anyone wants more info contact me and i can send pictures.

Hey all!
Just finished this window for a customer:
If you're familiar with the Tabernacle in Atlanta then you've probably noticed the mosaics in the sidewalks around the church. My customer took this picture:
and asked if I could redo it in a window for him. He was on a budget so we worked together to get it into a reasonable price range. For example, we opted to drop the caterpillar from the design.
Anyway, I just wanted to remind everyone that I can work from a picture, drawing, doodle, or from scratch if you prefer. I'll work with you if you need to stay within a budget and we can do all of this via email if you live far away from me.
For more info you can go to my newly designed website at
www.quinnsgate.com/glassworks
.
And, as always, I thank you for your support!

I hope I don't get into trouble for posting here too often but I forgot to mention these cool, mirror-topped stash boxes I've come up with. They're 4" x 4" x 2.5" and are only $35 (plus shipping). I can make them in almost any color you'd like and the drawer color can match the box or I can make them different colors. PM me or order directly off my website.
http://www.quinnsgate.com/glassworks/index.html

Hey now,
I have a mix of things, starting with a couple prints of some old drawings. One is a digital print of a collagraph print that I did on art school. I also have some travel photos from Vietnam, Korea and Japan. I have a couple different sizes of the drawings, and I can get other sizes of the photos if you like, just ask me and I can get them printed. The photos I have printed on metallic paper so the level of sharpness and detail is really incredible.
Oh yeah, and a ceramic skull to boot!
Thanks for checking my stuff out. Lots of cool work in this thread.
See you all at SPAC and MPP!!
~ John
http://www.etsy.com/shop/resonatimagines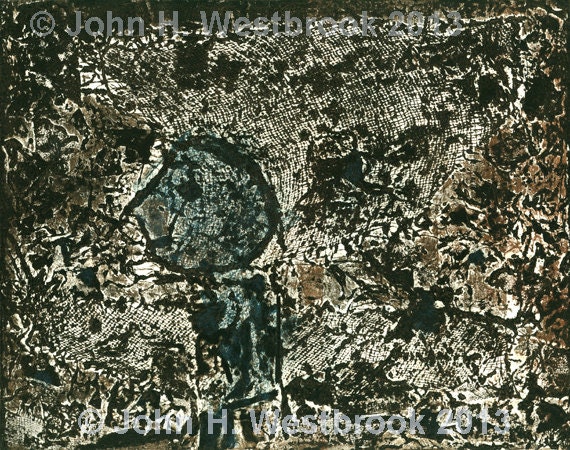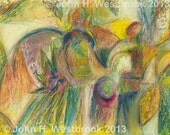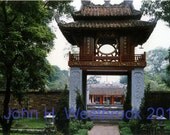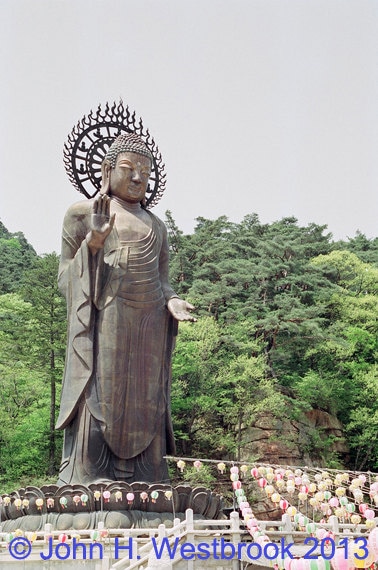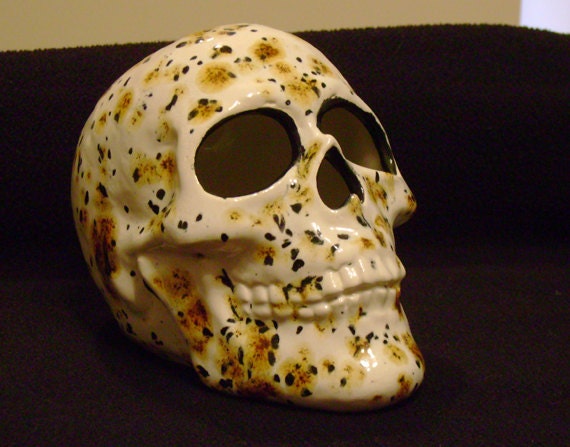 Uncle Pin Designs
is back (after hibernating all winter)...
WOOHOO
!
We still have some pins available. Use the contact button if there's something you'd like that's listed as 'sold out', and I might be able to find one or two in my personal stash (sorry, no guarantees).
Anyway, we have new merch available for pre-order! Get it
HERE
! We don't expect the final product to vary too greatly from this mock-up:
-------------------------------------------------------------------------
I'm also wondering if there is any interest in a fun little series I like to call "Trey Loves Plaid" (plaid ocedoc). Fishman has his donut, Mike has his cactus, Page has his rage side...so, here is a
shirt idea for Trey fans
:
Example:
TLP - Bold As Love
You like-a-da sauce? Coming soon...

Hi again,
Our first variant in the "Trey Loves Plaid" series is up at teepublic.com. I chose this selling format to first, support a cool website that allows anyone to be a designer, and second, gauge the public's interest in plaid guitars on t-shirts...
You can check it out here:
Trey Love Plaid - Regular
We've listed the 'regular' edition and even if we don't meet our goal, we hope to have the 'Bold As Love' edition in our regular storefront (
Uncle Pin Designs
) soon.
Peace!
Comics! I write and publish em. Got a new one for sale along with a free webcomic that will be updated bi-weekly. Check it out:
Milmoe Comics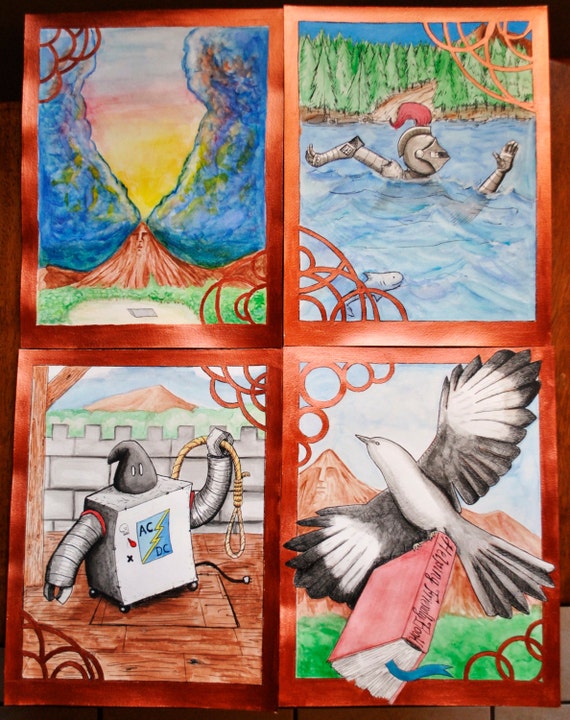 A couple illustrations I've done recently that'll I'll be selling on the lots at SPAC and MPP. I'll also have them available through etsy: Phish Art by Joseeen
Phish art by Joseeen

I'm working on a few Phishy related pieces for my table at Alpharetta.
First up, the rhombus:
Approximately 2" x 2". Made of opal, black glass that lets no light through. They've got a nice reflective property to them. $20 at the show. If you PM me and want to order one, there will be a small shipping fee.

Running some Ghost shirts again....
http://jiggslot.blogspot.com/2013/06/the-running-of-ghosts.html

Jah Volunteer
Fluff's Travels
thanks for looking!
coupon code: Fuddled
for 15% off all orders this weekend! (expires 8/12/13)

I am a writer. I have one extremely Phish related book called "The Diary of Bobby Stoner" that is a fictionalized tour diary from the 2000 summer tour. Full of funny tour stories, Bobby Stoner focuses more on the scene outside of the show than the music.
Link to Amazon for Kindle or Audible versions.
Link to Amazon for a good old fashioned paper copy.
I have a FREE (first draft) of a GAMEHENDGE novel available at
www.gamehengenovel.com
I've also written 15 non-Phish related novels that you can find at my website:
www.williamhrdina.com

http://jiggslot.blogspot.com/2013/09/journey-to-hampton-pre-order.html
Featuring a Theme theme, this poster will be sized at 11 x 17, a bit larger than my 2012 poster efforts. The image will be screen printed on a Myrtle Blueberry paper (Flavours Gourmet) using Iridescent Silver (Fine) by Golden Acrylics, White, Yellow, and Sea-foam Green. Everything that appears as grey in the graphic will be printed with Metallic Silver. I am really looking forward to seeing how this turns out. Most likely there will be some variants available, but I am keeping those details under wraps for the time being.
In order to help offset the cost of this run, I am opening these up for a pre-order period. There will be 30 of these available for pre-order at $20 shipped. They will be $20 even in the lot. The pre-order will stay open until ink hits paper, or until the 30 slots fill up, whichever comes first. You should receive your poster before Hampton, so you won't even have to worry about carrying it around. After this period, you won't be able to get them online until after Fall Tour. This run will be capped at 100, so grab one while you can! This is also your chance to select a poster number before anyone else does.