Long may he run ...

yes happy birthday best thing to come from canada ever

Neil is still a beast live, and still puts out great albums. Just read his book "Waging Heavy Peace". When he's not kicking ass live or in the studio, he's been working on
LincVolt
and
Pono
, a new music delivery system that will make studio master recordings available to all. His
Archives Vol. 1
is the most ambitious music collection I've ever seen or heard. Such an inspiration. Happy Birthday Neil, and long may you run!

He is a luminary, his approach at guitar solos is so visceral, so unbridled and raw, so damn good. His voice evokes emotions that you forgot you even had. I love this man and his music. Also he put out "Ohio" a week after the Kent State massacre, explicitly criticizing the president which is pretty much the most badass middle finger to the establishment I am aware of.

"
Just saw a meme Neil young / Neil old ha ha went to get the meme and it wasn't flattering of neil, I'm a big fan so this random meme instead:

One of the things I love about Neil is that some of his best songs are unreleased, or super-rare. He has more unreleased albums than some bands have actual albums. Here's a rare gem:

Neil Young's songs taught me that music is essential to being, not just something to listen to.
And he seems to be the one guy ALL the Dead pages on FB gave love to today. Good sign. Better Music.
happy birthday to one of the best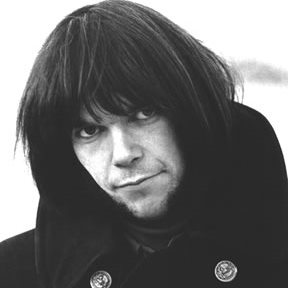 Loveya Neil
You must be logged in to leave a comment!