This past year or so has just sucked the spirit out of me. I see no hope.

1-800-273-8255
Call this number and talk to someone man. They will listen with no judgements. I am at work or I would say call me, but please call them. Please.
Go read "the plague" by camus.

@Davino
said:
This past year or so has just sucked the spirit out of me. I see no hope.
There is hope. It's hard to see sometimes, but it's there. Do you want to talk about what's happened?

What would make you feel better?

LITERATURE. It's where our minds go to meet other minds from any century you choose who share your pain. Music can do that, too. Art. That's why humans express the angst. Cheesy as it might seem, I'm thinking of the Police, "I'm sending out an S.O.S. . . ." You never know which artist will touch your soul.

You are allowed to have bad days, but don't let those days keep you from living a positive life one day at a time. It is hard to convince your mind and body of that sometimes (I know firsthand) but keep at it, stay positive, and believe in yourself - believe that you can makes choices to control your life in any direction you choose to go. Better places exist in your life and I know you will find them. Keep moving forward, a day at a time.

it has been one nightmarish extended period of sorrow. too complex to discuss. Appreciate the good wishes & advice.

There is always hope. God loves you. He made you in his image!
Vibing you a bright ball of sunlight

Sorry for the the overwhelming suckiness,
@Davino
. Please check out that number posted above. Or call someone you know and tell them what you just told us. I think sometimes it's difficult for close friends and family to really,
really
know when someone is so deep in it. You've got to reach out.

~Sending your spirit Light and Love~

@Davino
dude I know what you are feeling and I know how hard it is. I have been there myself. Please just trust that things get better with time. They really do.

Been there, felt that, didn't do it.....things turned around.
It gets better brother. Hang in there.
:: hug::

@Busta_Move
said:
Been there, felt that, didn't do it.....things turned around.
It gets better brother. Hang in there.

:: hug::

Bro, I shouldn't be alive, but I'm really glad that I am. Times change and things get better.

Hang in there man,,,, focusing on just the moment helps here
All these hidden comments are confusing me.

Davino I've been in a pit of despair before and it seemed hopeless. All I needed was some time. If it's at all drug or alcohol related, you should get sober. And whether it's that or anything else, call the number Jimmy gave you or seek the help and advice of a professional.

Dude, I'm not a therapist or anything, and I don't know you, but if you're a good guy, then my advice is not to let the a-holes in the world get to you. We need all the good, kind souls to balance out the a-holes. So chill, take a deep breath, and let your thoughts be positive. Hope that helps.

I know it might sound dumb to you when people to keep telling you that there's hope since the reason you're feeling like shit is precisely because you think there ISN'T any. I keep trying to find the right words to say what I'm trying to say here, but it comes down to this:
Keep fighting, even if you can't see a reason to. I was completely convinced that my life would never get better and I was totally f***ed. Don't get me wrong, things are far from perfect, but things did end up improving, and they are slowly getting better. Point is, I was wrong about there being no hope. You might be too, even if you can't see a reason for it right now. Don't give up.
chin up kiddo

Also sorry to hear that you're feeling down. Take some time to relax and reflect on things. Your spirit is just in need of some TLC. Take a look at the good advice given by the posters in this thread. Sometimes life really sucks, unfortunately thats how it goes. But, you can turn things around. Things will get better, just keep at it.




Whenever I feel shitty, I listen to this and it makes me feel a lot better.

Our hope is with you Davino. The world feels like a sad, f***ed up, dark place to be, but you gotta remember you're always overwhelming surrounded by love, even when you can't find it.
Hang in there. The sun will eventually rise again. Don't hesitate to ask for help if you need it.

@Davino
said:
This past year or so has just sucked the spirit out of me. I see no hope.
Well next year is about to begin! I have had some terrible years myself, 2morow is always another day to try to make it better! If u dont wanna talk to a hotline call a friend or close family member!

You are loved.

Sending hugs from Chicago.

@Davino
When you feel up to it, let us know you are okay. PM me anytime.

Nowhere to go but up, brotha. Hang in there. Crank up lots of spring 92.
im sending all my love to you. if you dont feel like talking over the phone to someone, go to
http://www.crisischat.org/
. i went there yesterday and it did me loads of good, put me in an optimistic mood for the future. If you ever feel like you are about to lose control, pm me, call me or text me. we need more selfless love and help in the world and it can start with us. feel better soldier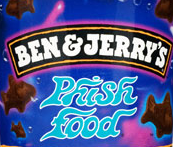 I know that sometimes things can get really dark. When you feel so awful, in the moment, nothing feels worth it. But you have to get through. Even if you don't want to, you have to get through. It can be so hard when you can't see a reason, or you don't feel like you can, but you have to hang on. Something will change. It will. I have noticed for myself, that going out into nature helps me feel better. Experiencing something bigger than myself, getting out of my head for a while. Just letting your thoughts go. I'm telling you, just focus on getting yourself through and in time something will change.

@Jimmymac03
said:
1-800-273-8255

Call this number and talk to someone man. They will listen with no judgements. I am at work or I would say call me, but please call them. Please.
I urge you to use this number bro. God only knows how many lives it saves. I've used it. Others I know have used it and God knows how thankful I am for it - and that I didn't lose my best friends.

@davino
pm'd

@mmetch
said:
You are loved.
This. As much as you think it's not true..it really is...
Tomorrow is a new day..hang in there brother..all will be good...And as mentioned..definitely talk to someone..it will help tremendously...
Peace

Hope you're hanging in there and not getting too wrapped up in the negativity. You gotta fight for your sanity sometimes. It gets hard sometimes, everyone understands. No shame in getting down every once in a while, know that you have to pick yourself up, no one can do it for you.
Peace and love brother.

Go geta free meal at the local shelter, go sit with some old people at a nursing home. go give away 1 dollar to ten people who have it worse off than you. its the holidays. give more than you take for just one day. It will help. we have soooo much more than most sitting in front of a comp u tator........if all else fails drop me a private message and ill take you out on the slopes for a day.....cant say ive never been there but its true. when the going gets tough the tough get going. So i jumped on my board and ive never been happier....... Sicmd

A few years ago I felt at the end of my rope, from both external and internal issues, and I kind of hoped to either not wake up, or do something outright to remedy the situation, which principally for me meant getting off alcohol (not suggesting that is your issue, but if it is, there are no solutions to be found there). 2012 turned out to be the best year of my adult life (the Dick's shows being one of a number of personal and spiritual peaks). The takeaway? It gets better, yes, but sometimes with a little work and change.
Breath in and breath out slowly. Be with your feelings. Observe them from the outside. Step away from them as if they belonged to someone else. Feel compassion and love for that person. You have more strength within than you realize.

You may not know it but there are a ton of people that care about you greatly. They want you around. Hell, I don't even know you and i want you around. I lost my cousin/best friend to suicide four years ago. Its not the same without him. Hang in there, life is like an ocean...the tide goes in and out, the waves get big and small, rough and calm. Give that number a call bro.
Head up bro your funk will end soon ... Just keep pushing easier said than done but

Sending you love, strength, and perserverance.
Look at all the love in the world..even in this little thread.
There's a tire swing, baby, at the end of our rope.
Seriously. Love to you!

The wind from beyond the mtn..... Come to VT..... lets shred the trees...we got snow which equals fun...

Has anyone heard from
@Davino
since the OP?

@Busta_Move
said:
Has anyone heard from @Davino since the OP?
No. I sent him a PM today but haven't heard.

@Jimmymac03
said:
@Busta_Move said:

Has anyone heard from @Davino since the OP?

No. I sent him a PM today but haven't heard.
I also sent a pm with no response.

Is there any way for the admins to track him down via IP? I know that the Shroomery admins have done this in multiple emergency situations, and have saved some lives.

I sure hope he is okay and took the advice of getting/calling the hotline...depression this time of the year is very tough.
My prayers go out for him and his safety and well being...if any .netters on here know him personally, please help him out and let us know he is okay...