Hey people,

My roommate broke out his old n64 yesterday and Ive been playin Zelda Ocarina of Time and remembering how much fun this game was!

Anyways, my favorites games are, in no order of importance

Zelda OOT, Zelda Link to the Past, GTA San Andreas, GTA 4, Pokemon Red, Super Mario 64, Half Life, Counter Strike, Halo 3, and Gears of War 2

What are yours?

Oh man. I love video games. My favs:
Final Fantasy VII, VIII, IX
Super Mario Bros. 3
Banjo Kazooie
Ocarina of Time
Halo: Combat Evolved
Elder Scrolls:Morrowind, Skyrim
Super Metroid
Everquest (WoW can suck it! Haha jk)

NHL95 for the Sega Genesis will always be my favorite game.

GORF, Venture, Front Line, Looping, Frenzy, Space Fury, Space Panic, Mr. Do!, Pepper II

Pong

Crap, I totally brain farted on Mario Kart 64. That one is definitely on the list.

Silent Hill
(the entire series has made me hope I get stuck so I can't go further into the hell anymore on multiple occasions)
Doom
(once I get into this game...I can't stop. There is no game more frustratingly fun on coop, IMO, than the original Doom series)
Zelda: Ocarina of Time
(I don't have one complaint with this game)
Zelda: Majora's Mask
(every single thing about every temple made you immersed in that temple's theme)
Fallout 3/New Vegas/Skyrim
(I love exploring so much and you can always find something new every time)
Mirror's Edge
(everything you do makes you feel like a badass, though it's REALLY frustrating when you miss the jump from a rooftop to a zipline and die)
Resident Evil
(the series is so fun, the first 3 games are so fun, even after the scares wear off)
Penumbra/Amnesia
(I really like being scared, don't I?)
Super Mario Bros 3
(once again, every world is so well-themed, but I love the entire Mario side-scroller series)
Borderlands
is getting up there, it's so fun
Metal Gear Solid 3
(you can always play the game a different way)
Mortal Kombat: Deception
(Konquest mode is the definition of exploration)
Megaman 1-6
(so addicting, so painful)
Paper Mario
(the series is so fun, I usually can't stand turn-based games)
Pokemon
(I was born around when they came out, sue me)
Donkey Kong Country
(these games are so fun and have so much to find)
I love video games, you can do so much in them. You can be an explorer in a baron wasteland or a spy or a gun-wielding psychopathic treasure-hunter. It's all out there, you just have to know what system and the name.

@mjrphishhead
said:
http://media.giantbomb.com/uploads/0/601/235052-mariokart1.jpg
Who else used the method to jump half of Rainbow Road for an unfair advantage?

One of the Skate games is addicting as heck. I'm not much into video games but I remember playing one of those games on my brothers xbox and not being able to put down the controller for weeks.

@mgh2001
said:
One of the Skate games is addicting as heck. I'm not much into video games but I remember playing one of those games on my brothers xbox and not being able to put down the controller for weeks.
Skate 3 is ridiculous, the only thing bigger than the map is the jumps.

Super Mario Bros 1 & 3, Dragon Warrior, Starflight, Wolfenstein 3D, Secret of Monkey Island, Guardian Legend, Lemmings, Commander Keen, Scorched Earth, SimCity 2000, Wing Commander 1-3, Doom, Starcraft, Diablo II, Quake 2 & 3, Halo 1-3, Mass Effect 1 & 2, Red Dead Redemption

@me_no_are_no_nice_guy
said:
NHL95 for the Sega Genesis will always be my favorite game.
Great game..played tons of this in college...
Zelda Oot, Golden eye, fable, Might and Magic 6,7, pokemon red/blue, mario kart double dash (jesus christ fun), super paper mario, twighlight princess, crazy taxi, mr. game and watch for the gameboy, carmaggeddon, the NHL series, Fifa Series to name some off the top of my head. great thread op!
1.Super Metroid
2.Any Megaman for SNES (X, X2, X3)
3.Pokemon Red/Blue
4.Skyrim
5.Halo 2
6. Metal Gear Solid
7. Mario Cart Double Dash.. Yes, double dash. Best Mario Cart game IMO
Mario Cart on the snes rocked

Any Mega Man for NES (1-6)
Donkey Kong for arcade games. I can beat anyone you know (probably, I am one of the best in the World).

Action Quake 2

All of the Call of Duty & Black Ops Series on xbox
Goldeneye

Excitebike and marble madness were the most popular games at the G household.

@artgp
said:
Contra and Double Dragon
This guy knows what's up.

Funny tidbit: my favorite local Chinese place is called "Double Dragon II"
Old school arcade games for me:
- Joust
- Galaga
- Gyruss
- Venture
- Robotron

Atari
Pitfall
California Games
Nintendo
Tecmo Super Bowl
Tetris
Mega Man
Mega Man 2
Super Mario 3
SNES
Super Tecmo Bowl
Super Tecmo Basketball
NBA Jam
Super Mario World
Ken Griffey Jr. Baseball
PS2
NCAA Football (any year)
NBA Street
Medal of Honor, Frontline
Gran Turismo 3
Xbox
Borderlands
Borderlands 2
Forza 4

All resident evils! f*** u zombies!

Ninja Gaiden II for NES was pretty awesome at the time.
Contra
Street Fighter
Battletoads
Mike Tysons Punch Out
FIFA
Dr Mario
Legend of Zelda: A link to the Past

OP and I have similar tastes:
Chrono Trigger
Final Fantasy VI-X
Zelda Link to the Past & OOT
Phish: The Video Game (PT version)
Super Mario - All NES versions
Super Mario World
Super Mario World 2: Yoshi's Island
Super Mario Galaxy I & 2 (With 2 being maybe the greatest game ever played)
GTA3 (Four is better, but I have to go w/ 3 for breaking new ground)
Resident Evil 2
Sonic 3 & Knuckles
Banjo Kazooie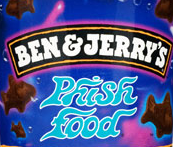 @mattsox94
said:
Sly Cooper

/n00b'd
This. My other PS2 favorites include Kingdom Hearts and Jak & Daxter (also n00b'd).

@harroldHOOD
said:
http://lparchive.org/Secret-of-Mana/2-Secret-of-Mana-Box.jpg
http://www.mariowiki.com/images/thumb/c/c4/Super_Mario_RPG_Box.png/350px-Super_Mario_RPG_Box.png
http://images2.wikia.nocookie.net/__cb20120518032620/rare/images/2/23/Donkey_Kong_Country_-_North_American_Boxart.png
Huge fan of all of those
@haroldhood
. Is there a more underrated SNES game than secret of mana? Super Mario RPG should definitely have been on my list. Thumbs up if you beat the secret boss from FFIV!
Tecmo Super Bowl is perfect
so im glad were all in agreement that Mario Kart Double Dash is the greatest video game of all time.

http://en.wikipedia.org/wiki/Lunar_Lander_(arcade_game)
Lunar Lander for me always!

@me_no_are_no_nice_guy
said:
NHL95 for the Sega Genesis will always be my favorite game.
Yup.

Battletoads! Forgot about this amazing game. Goonies II was ridiculous. Loved the sonic games, especially the one with knuckles.

ahh paperboy
I'm really not a big video game guy but crash bandicoot, tony hawk 1-4 (especially 2 and 3), halo 2, cod mw3, metal gear solid 2.

as far as PC games, how bout starcraft yall??! wasted many a day playing that gem

Banjo Kazooie

Uhhh boy thats an interesting list for me
N64 has the best games ever Tony hawk 1-3, Goldeneye, mariokart, blitz 2000, perfect dark, smash bros, and literally hundreds of others.
Ps2 was my joint for a while: Burnout series, 007 nightfire, any gta game, SOCOM 1-4 had the best online multiplayer that I ever had the pleasure of playing, and last but not least tony hawk games were still awesome.
Xbox 360 is my current system, gears of war is my favorite next gen series, halo has been through an up and down period for me ( a fan of all but odst and reach), And of course the cod series is a great play.
Honorable mention for PC is counter strike source. great game only serious PC gaming i've done.

GTA IV
You must be logged in to leave a comment!